Hi my name is Bunny and I'm the artist behind Blind Bunny Art Studio!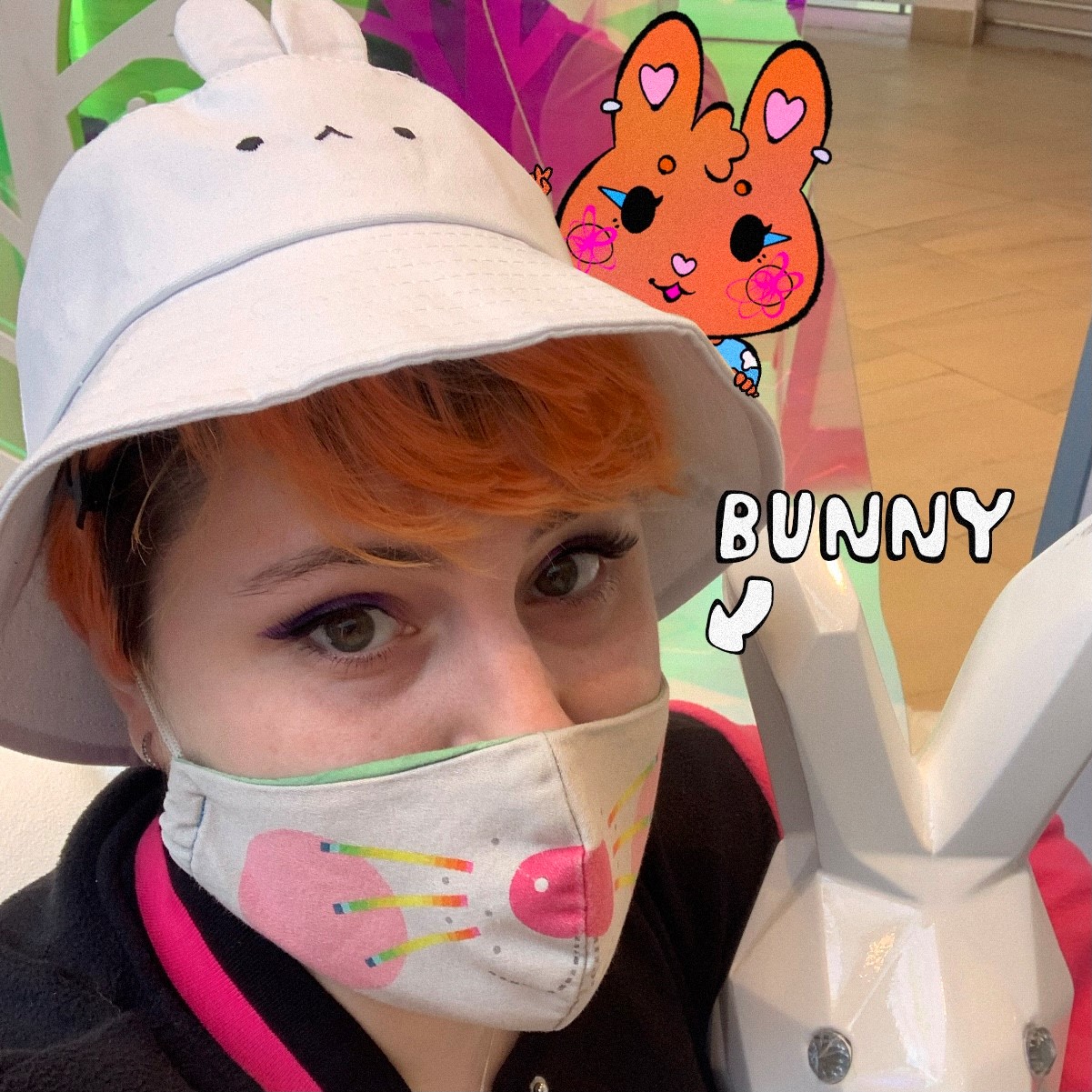 I've wanted to be an artist for as long as I could remember and after adopting my first bunny (a little blind boy named Gaara) I decided it was finally time!

I've been a chef for 6 years but left the industry to pursue my dreams of writing a comic and becoming a full time artist!

I love sweets, winter, video games, tattoos, plant based food, and of course my bunnies! I have a loving partner who supports me in everything I do (no matter how financially destructive) and 3 amazing best friends who always encourage me to be my best!
Meet the Buns!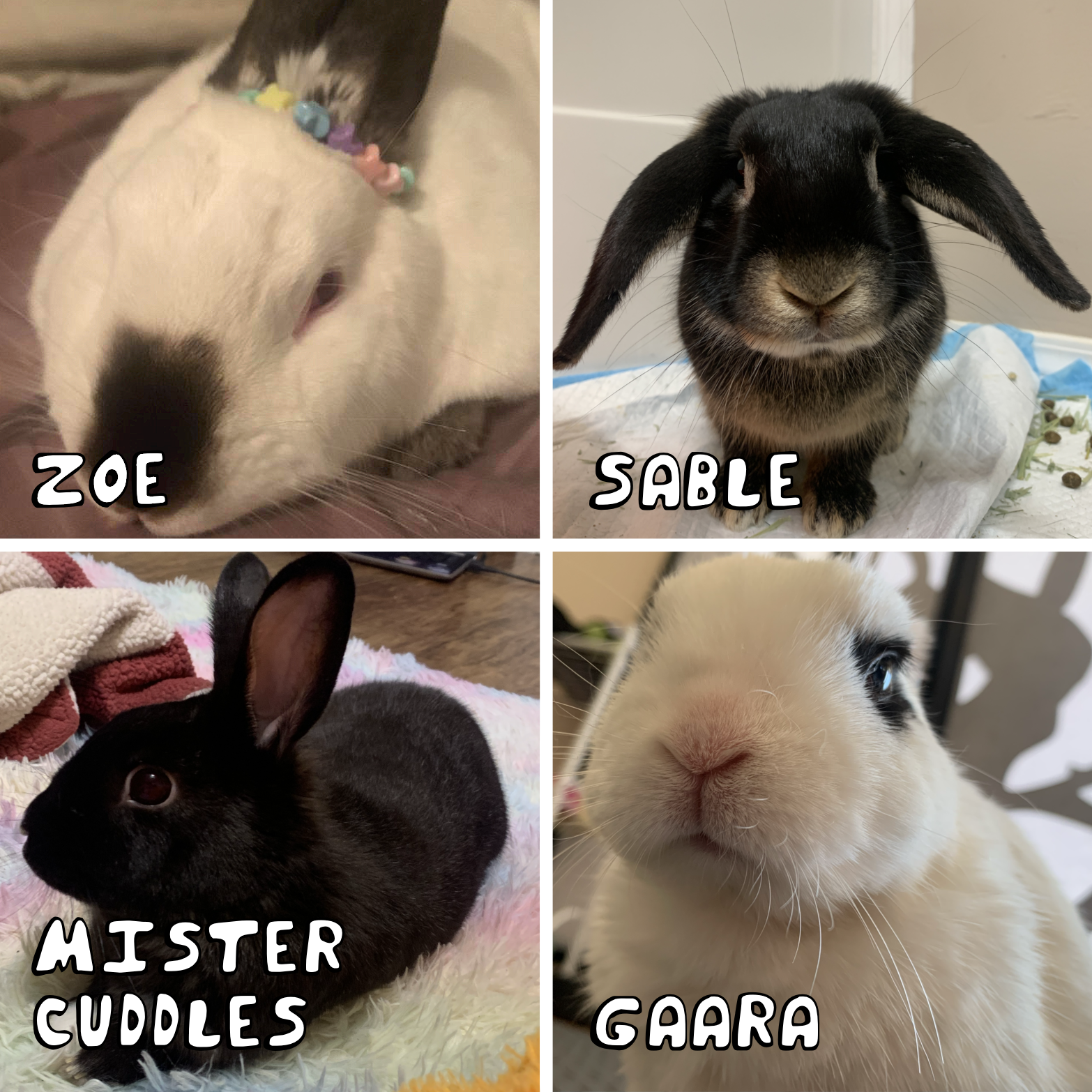 Gaara is my first and oldest bun, and he has been the catalyst for most of the good in my life. He was there when I was sick and knowing he just exists makes me want to try harder and be better. He is sweet as sugar and even though he's blind he isn't scared of anything!
Zoe is my first rescue bun. She was in the shelter for over a year and was returned twice before I adopted her. She used to be very aggressive but after a year of bunny rehabilitation she's actually just a big timid teddy bear of a bunny! She loves bananas (but she's on a diet!)
Mister Cuddles is my Rabbitats bun. We do everything together! He's the first thing I see in the morning and makes everyday a little brighter. He has the softest fur that feels like running your fingers through a cloud. He loves to snuggle, binky, be brushed, and bite knees.

Sable is my mama bun! We're not sure how old she is but she had a litter before I rescued her. She's as sweet as pie and loves fresh parsley and getting bum pats.

Check out my friends here: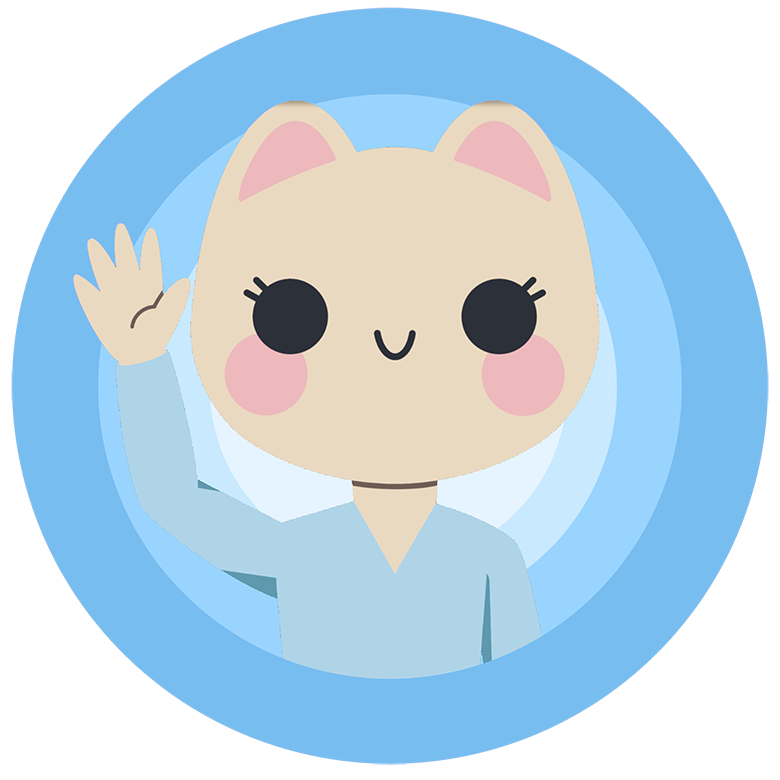 DoodlesByJem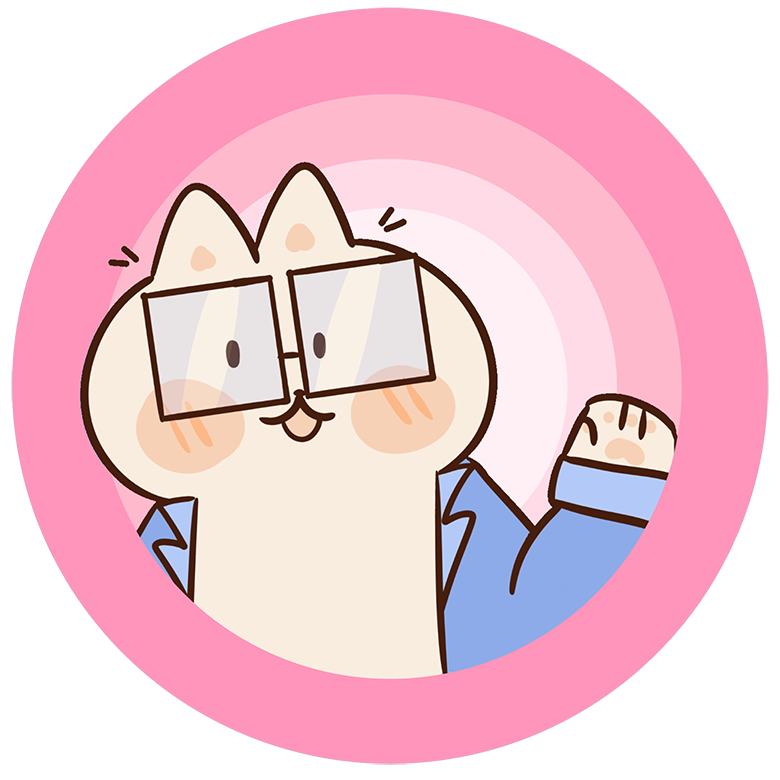 Citrussfriend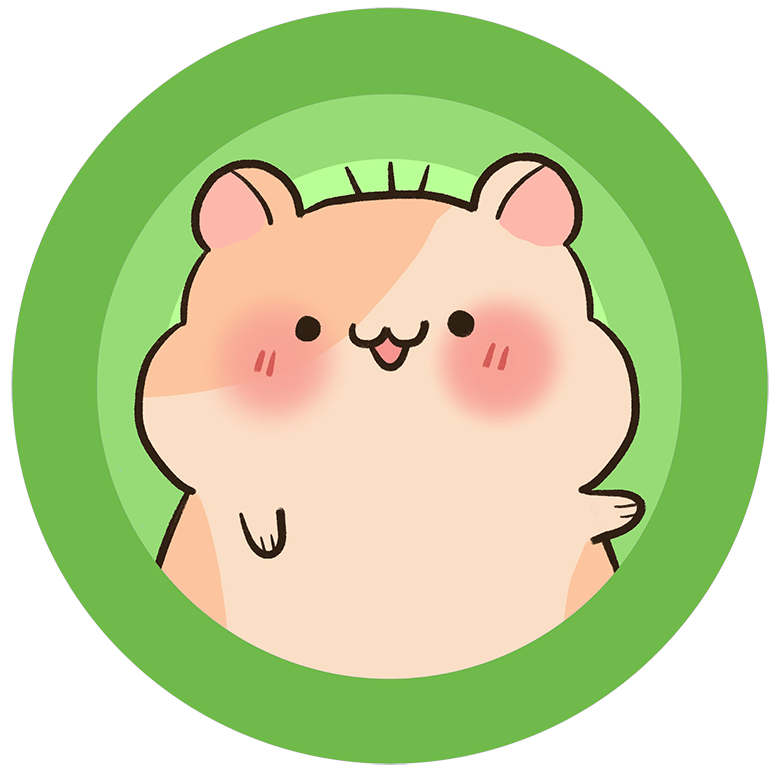 HammieAmi